Indeed, the terrain in Ukraine is almost 60% suitable for growing vegetables, giving a year-round supply of wheat, sugar, and potatoes. Large cow pastures may be found in the Carpathian Mountains, which provides high-quality beef for many Ukrainian cuisine.
So, in addition to taking in the breathtaking scenery and beautiful mountains when you visit Ukraine, don't forget to sample some of their delicious traditional fare, like those I've included below!
1.Salo – Cured Pork Fat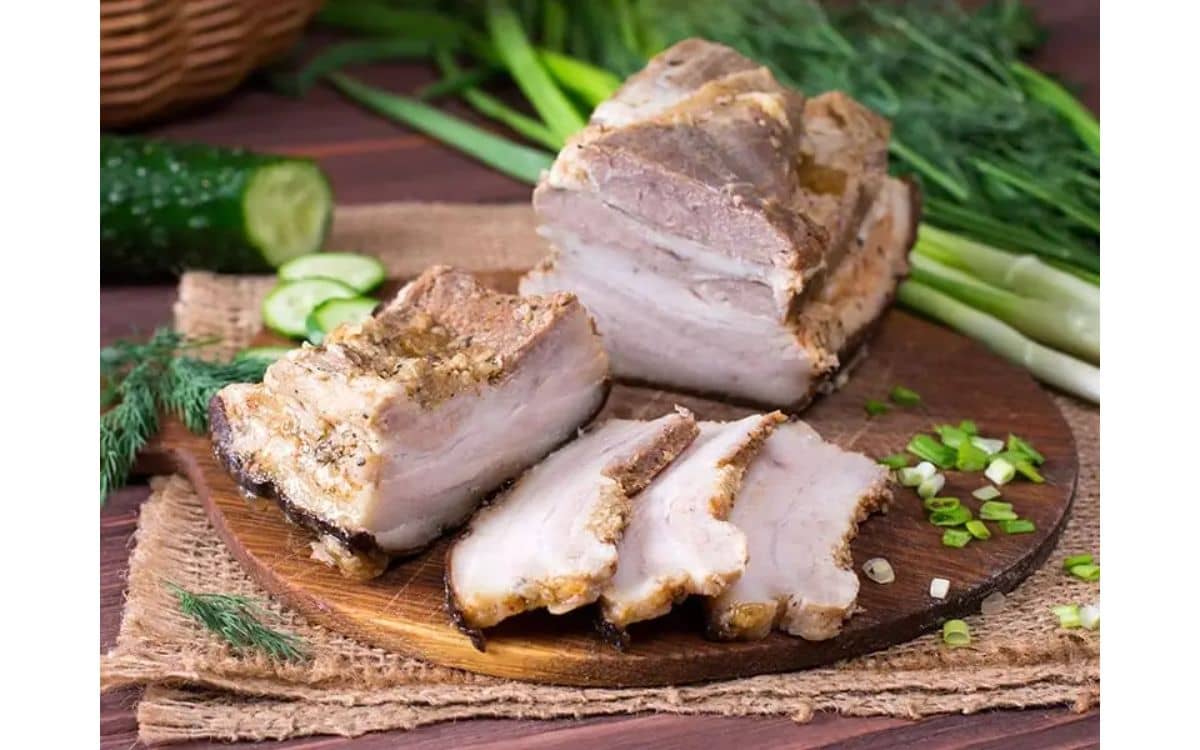 Everyone is aware of how much the Ukrainians adore salo, not only for its distinct flavor but also for the advantages it offers in terms of health. Vitamin D and A are rich in pork fat, which aids in brain development, digestion, and detoxification.
Even though Salo is a rather uncommon meal, it is generally referred to be one of Ukraine's most well-known icons. In fact, the residents enjoy it so much that they conduct two celebrations each year, one in February and one in September.
You can eat salo either raw or cooked. It is usually fried or roughly minced with garlic by the locals, who serve it with the well-known traditional beet soup known as borscht. The Ukrainian population enjoys pairing this wholesome food with Horilka (a popular Ukrainian beverage).
Another choice is to slice Salo thinly and serve it with rye toast that has been smeared with garlic.
2. Holodets/ Kholodets – Meat Jelly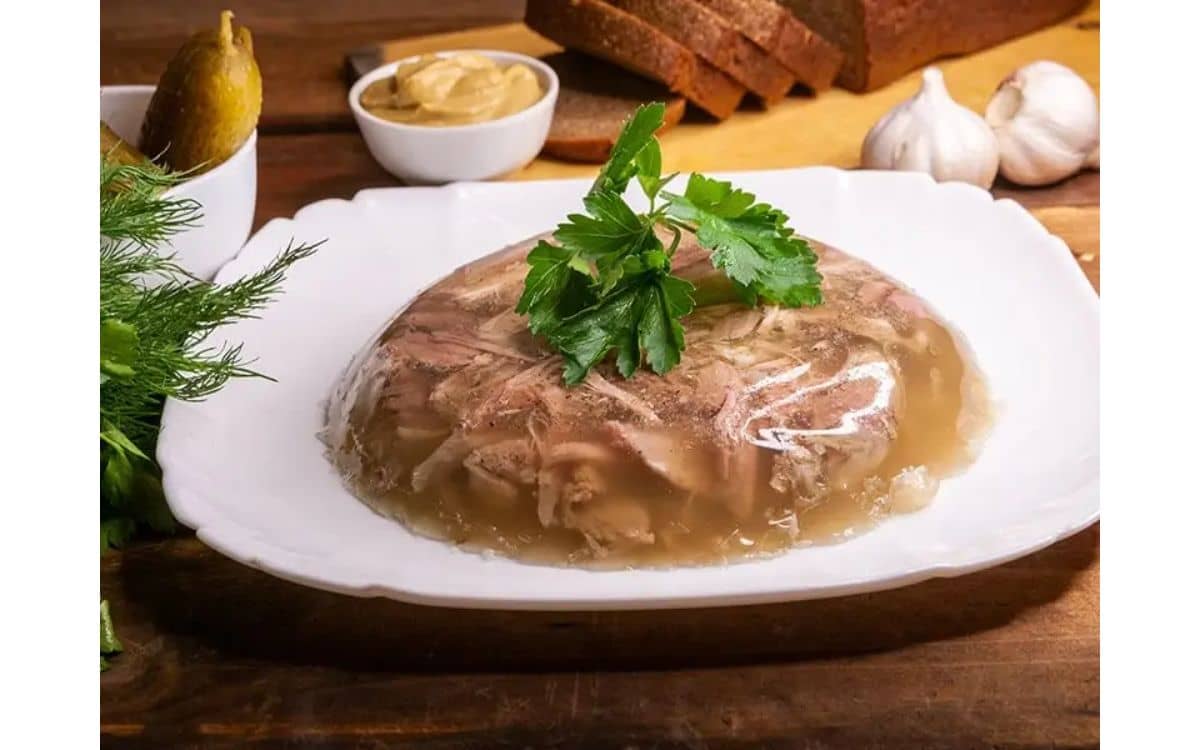 Not just in Ukraine, but also in other countries in Eastern Europe, this gelatinized pork dish is served with horseradish. Even though "meat jelly" may not sound all that appetizing, after one bite, your opinion will change.
The word holodnyii, which means "cold" in Ukrainian, is the source of the dish's name. This meal is frequently served on significant events like New Year's Eve.
To create this intriguing meat jelly delicacy, the locals frequently utilize beef chuck, pig's feet, hocks, bone broth, and other aromatics.
Meat used to need to be cooked for a very long period before it could be made into jelly. Gelatin from the supermarket is used more frequently these days because it is quicker and more convenient.
3. Pampushky – Ukrainian Garlic Bread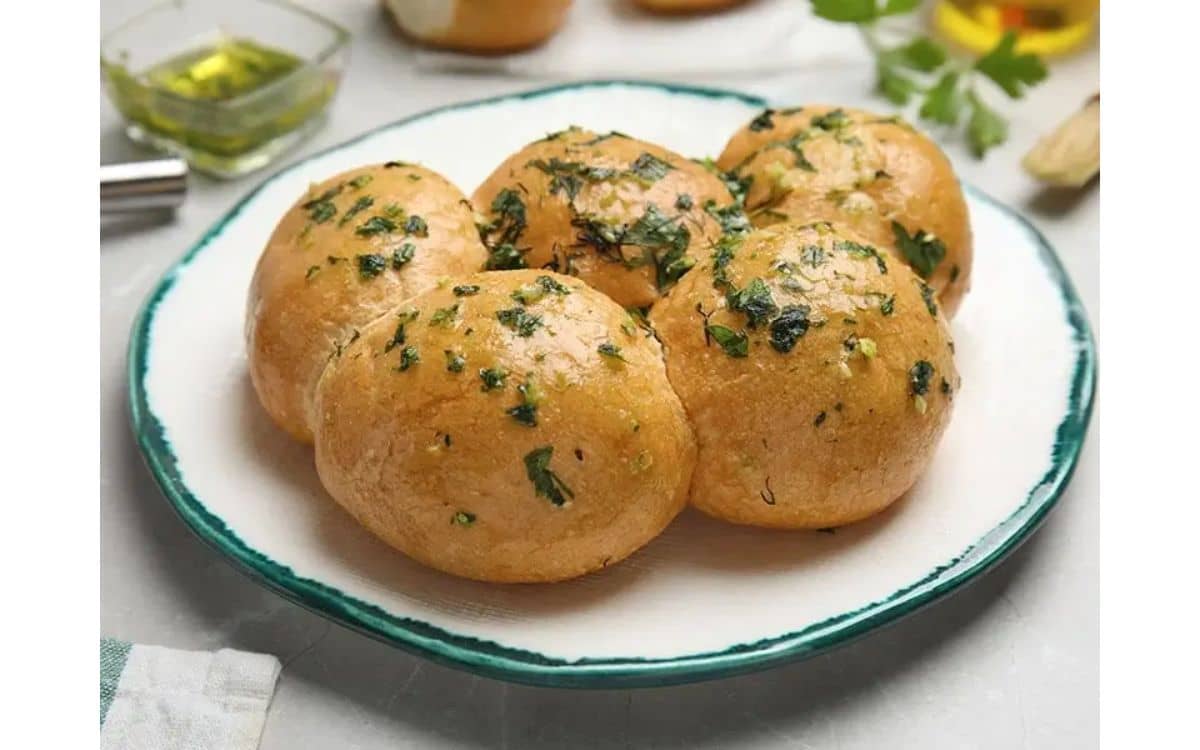 The definition of garlic bread is pampushky! Ukrainian garlic bread has a delicate, pillowy texture and flavorful garlic toppings that will make your mouth wet.
These beautiful Ukrainian yeasted buns come in both sweet and savory flavors. While the savory version is typically seasoned with garlic sauce and served with Borscht, the sweet version is frequently topped with jam, berries, cottage cheese, and fresh fruit (Ukrainian beet soup).
4.Okroshka – Summer Soup/ Cold Soup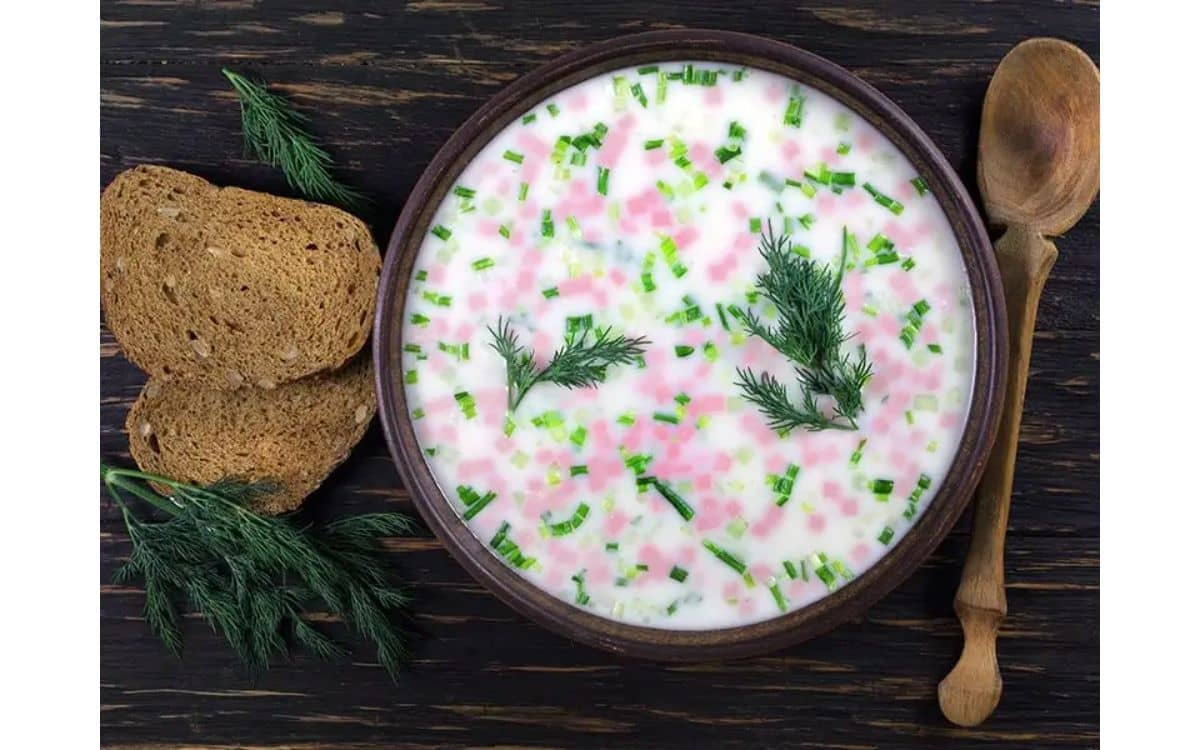 There's a good reason why okroshka is nicknamed "cold soup"! Overall, Okroshka is a dish that mixes the fresh flavor of Kvass (a traditional Russian drink made from fermented rye bread) with the lightness of raw veggies.
This traditional soup is enormously popular in Ukraine and almost every other country in Eastern Europe and North Asia.
To beat the summertime heat in Ukraine, the residents adore this soup. In order to keep it cool in warm weather, they always serve it cold and occasionally even add ice cubes to it.
5. Borscht – Beet Soup
The most popular kind of this soup calls for sautéed veggies, bone or pork stock, and fermented beetroot juice.
This meal is well-known across the country and comes in a variety of forms. While some employ a variety of veggies, others are cooked with fish. Beet soup is a favorite meal not only in Ukraine but also in Moldova.
The fermented beetroot juice is an essential component of this dish, despite regional variations in the broth of choice. The beet or beet juice gives the food an unique crimson color and a delicious sweet and tart flavor that everyone enjoys.
Borscht can be a filling regular meal, but it can also be served at celebrations and even wakes for the deceased.
6.Kotleta Po-Kyivsky – Chicken Kiev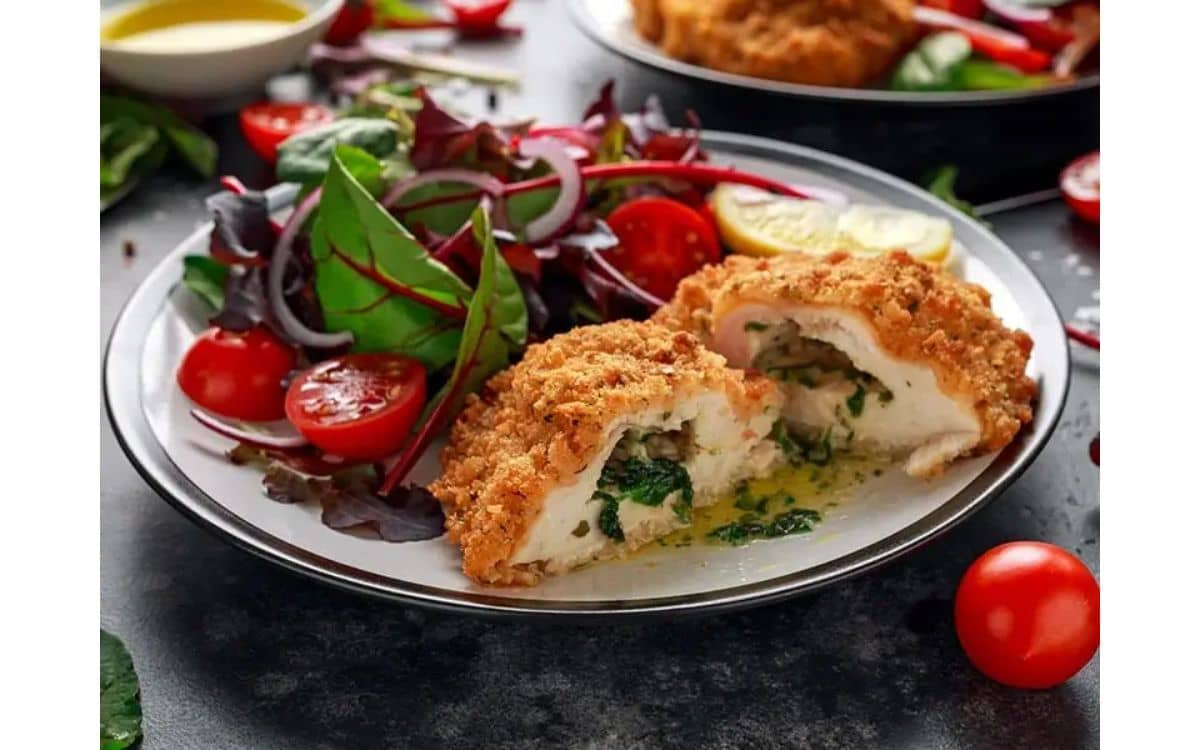 Try Chicken Kiev if you're in the mood for something with chicken. To prepare this recipe at home, simply flatten a chicken breast, roll it in cold herb butter, cover it in breadcrumbs, and cook it thoroughly.
Although the traditional recipe called for extra stuffings and bone-in chicken, it is now cooked using cold herb butter and boneless chicken breast.
No one is aware of the dish's origins or how it got its name, despite Chicken Kiev being very famous in Ukraine and many other nations.
7. Kutia – Christmas Porridge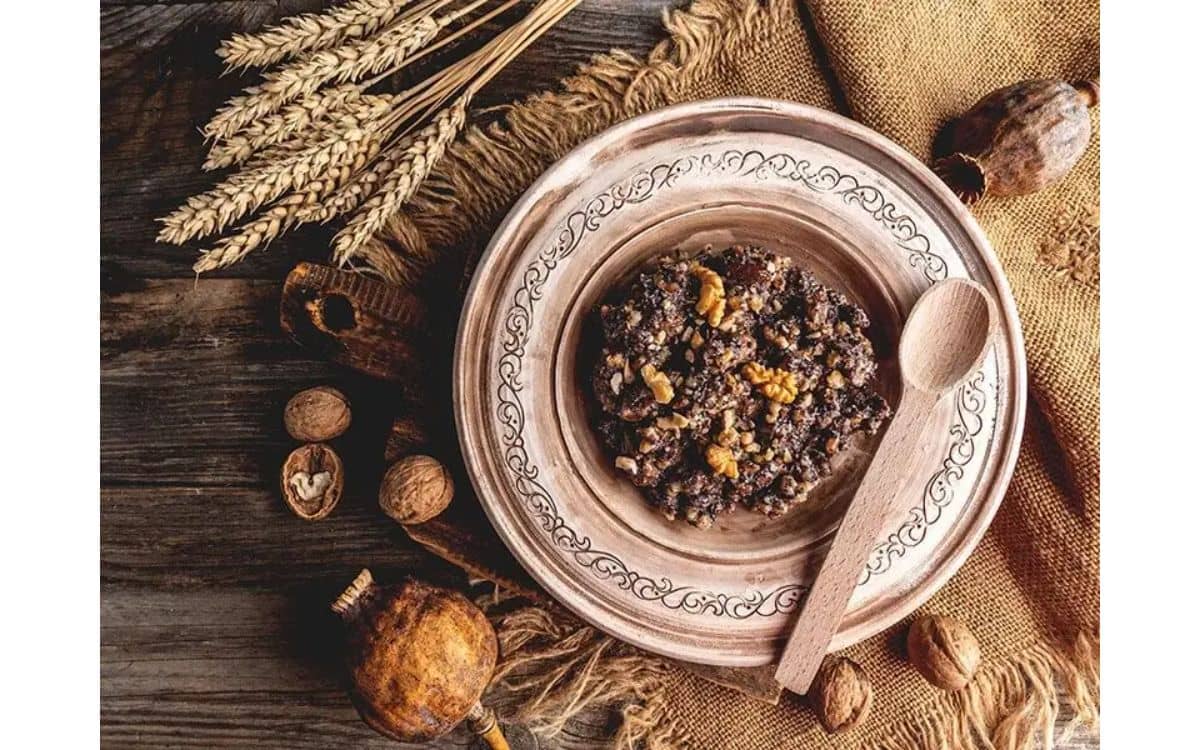 Kutia is a must-try when it comes to popular Ukrainian holiday foods. Despite being a dish that predates Christianity, this sweet grain pudding is typically served as part of a 12-course Christmas Eve meal.
Wheat, almonds, poppy seeds, raisins, and fruit are required for this delicious dessert. Honey or sugar can also be used to sweeten kutia.
It's amazing to see how the natives eat this Christmas feast. After dinner, the Kutia is left out all night along with spoons for the deceased ancestors. Additionally, the Ukrainians bought off Father Frost with this dish to assure a successful harvest the following year.
8. Varenyky – Ukrainian Pierogies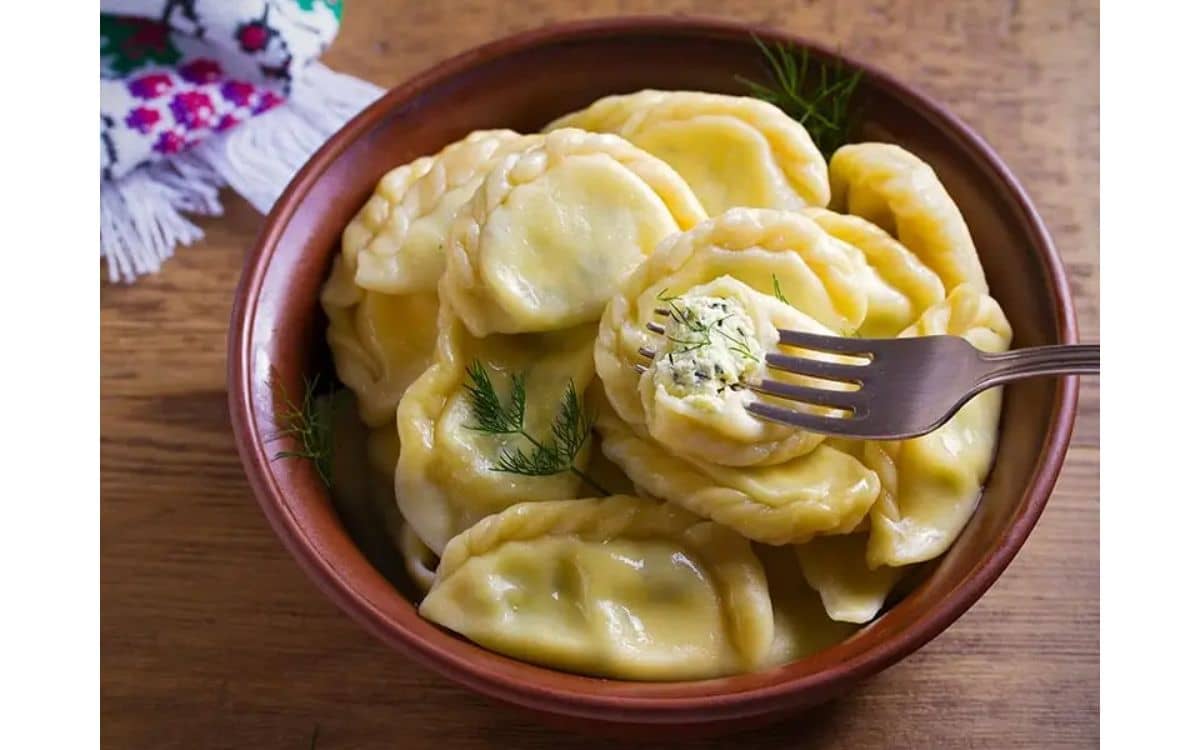 Your appetite will be sated by these tender, cheesy dumplings. Varenyky, which is the Ukrainian version of the very popular European dish Pierogies, is a key component of Ukrainian culture. Even Cherkasy's city government dedicated a monument to this meal!
Varenyky were utilized in pagan and sacrifice ceremonies by the ancestors of the Ukrainian people because of their crescent shape, which they associated with a new moon. Farmers also used to bring Varenyky to the fields in the hopes that it would deliver a bountiful harvest.
The most popular traditional fillings for Varenyky include cottage cheese, potato, cabbage, peas, and beans.
9.  Syrniki – Cottage Cheese Pancakes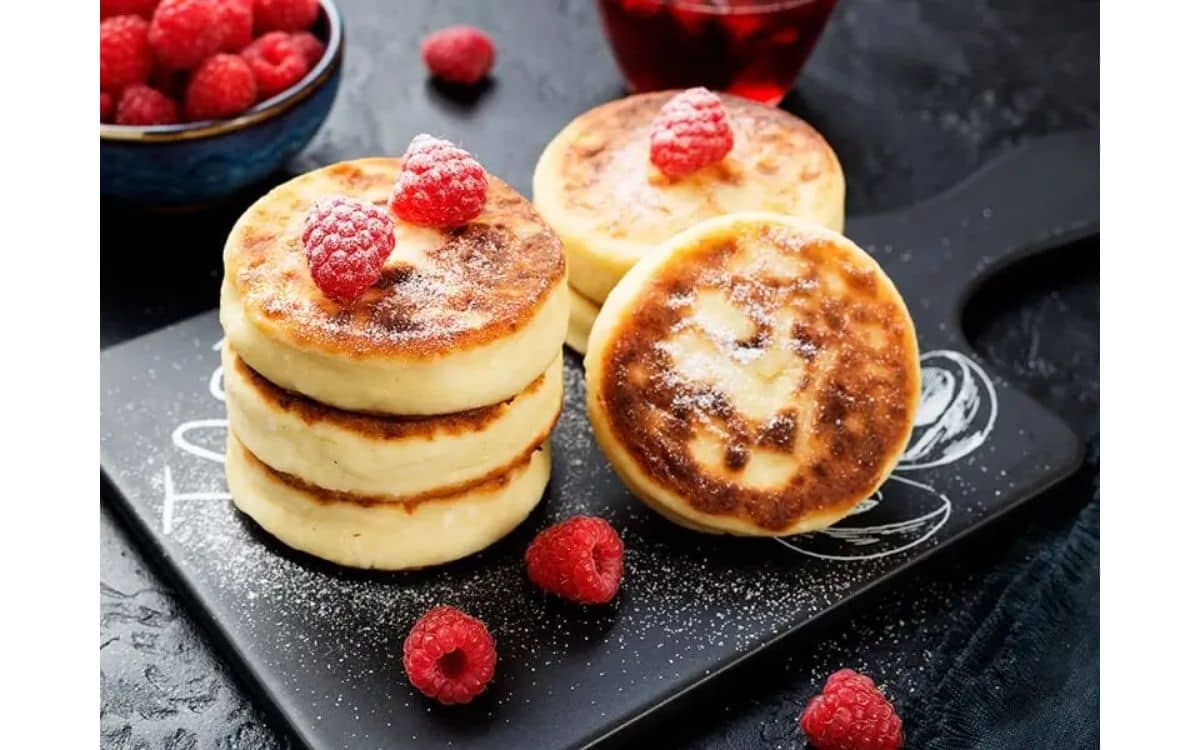 Syrniki won't let down people who appreciate a sweet, light, and healthful breakfast. Even while pancakes are a common food in many other countries, the ones from Ukraine are unique since they contain cottage cheese.
Even though it was created in the 18th century, the original recipe hasn't been significantly changed, and it is still very popular today. This country's cafes and restaurants all provide this typical Ukrainian dessert. Therefore, be sure to order some when you are there.