Tallinn, which was founded in the early Middle Ages, is a fascinating blend of the old and the new. One of the best preserved Hanseatic town centers in the world is Tallinn Old Town. The city's business district, complete with contemporary towers, elegant hotels, trendy districts, and huge shopping malls, is only a short distance away.
Tallinn Old Town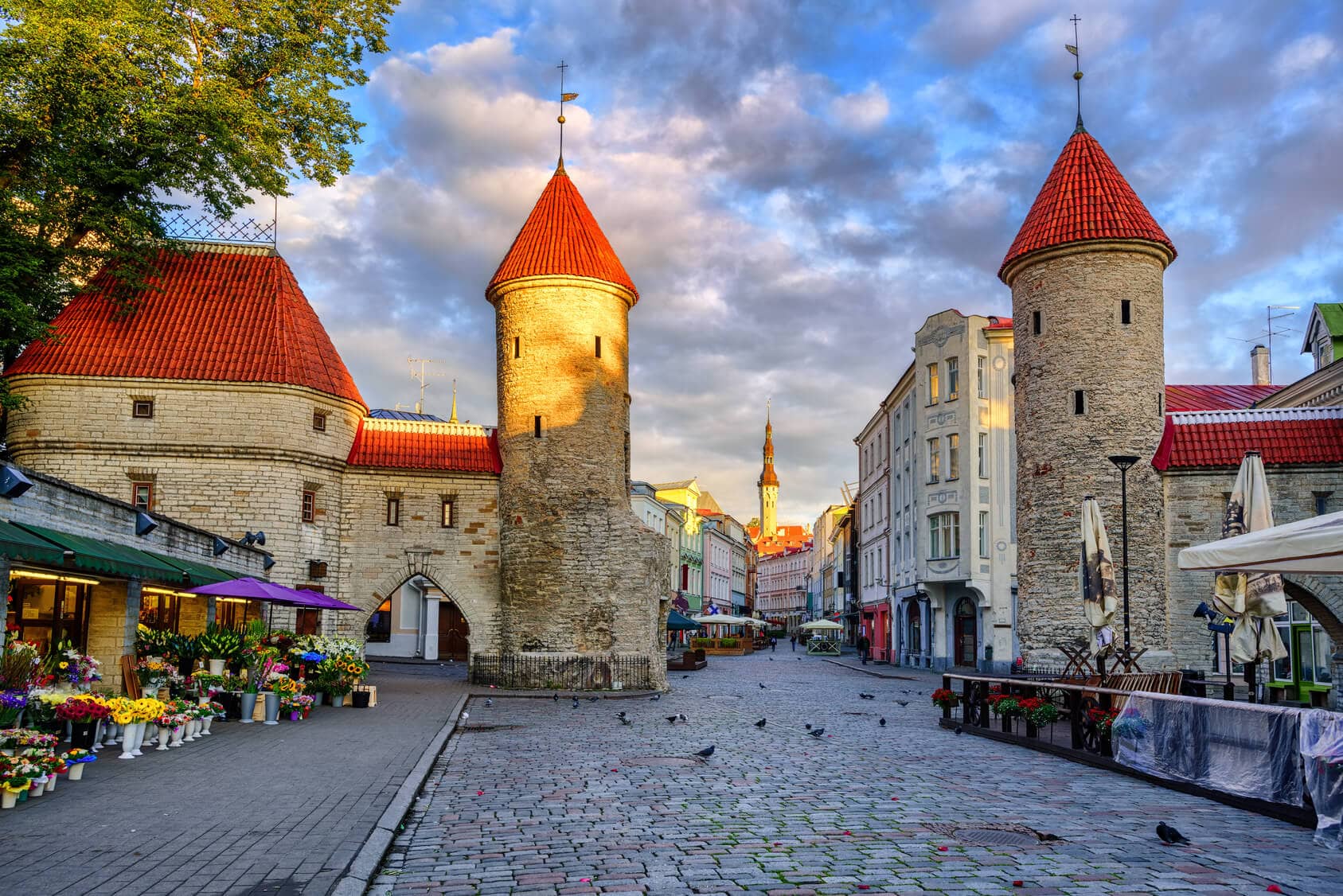 Tallinn, the best preserved medieval city in Northern Europe with Gothic spires, winding cobblestone streets, and beautiful architecture, attracts tourists from all over the world.
Tallinn Old Town has become loved by locals and tourists alike, with restaurants, bars, museums, and galleries bringing much activity to this old city center. Tallinn Old Town was formerly a home to rich merchants settling from Germany, Denmark, and beyond.
Tallinn, unlike many other European capital cities, has been able to completely maintain its medieval and Hanseatic-era architecture. The Old Town was added to the list of the most recognizable landmarks in the world in 1997 as a result of its extraordinarily well-preserved 13th century city layout being listed as a UNESCO World Heritage Site. Original cobblestone streets will be seen here, interspersed with stately merchant homes, barns, and warehouses, many of which are from the Middle Ages, as well as medieval churches.
You'll quickly understand why so many people have called Tallinn Old Town magical, mesmerizing, and addictive after spending a day in an authentic medieval setting.
Kadriorg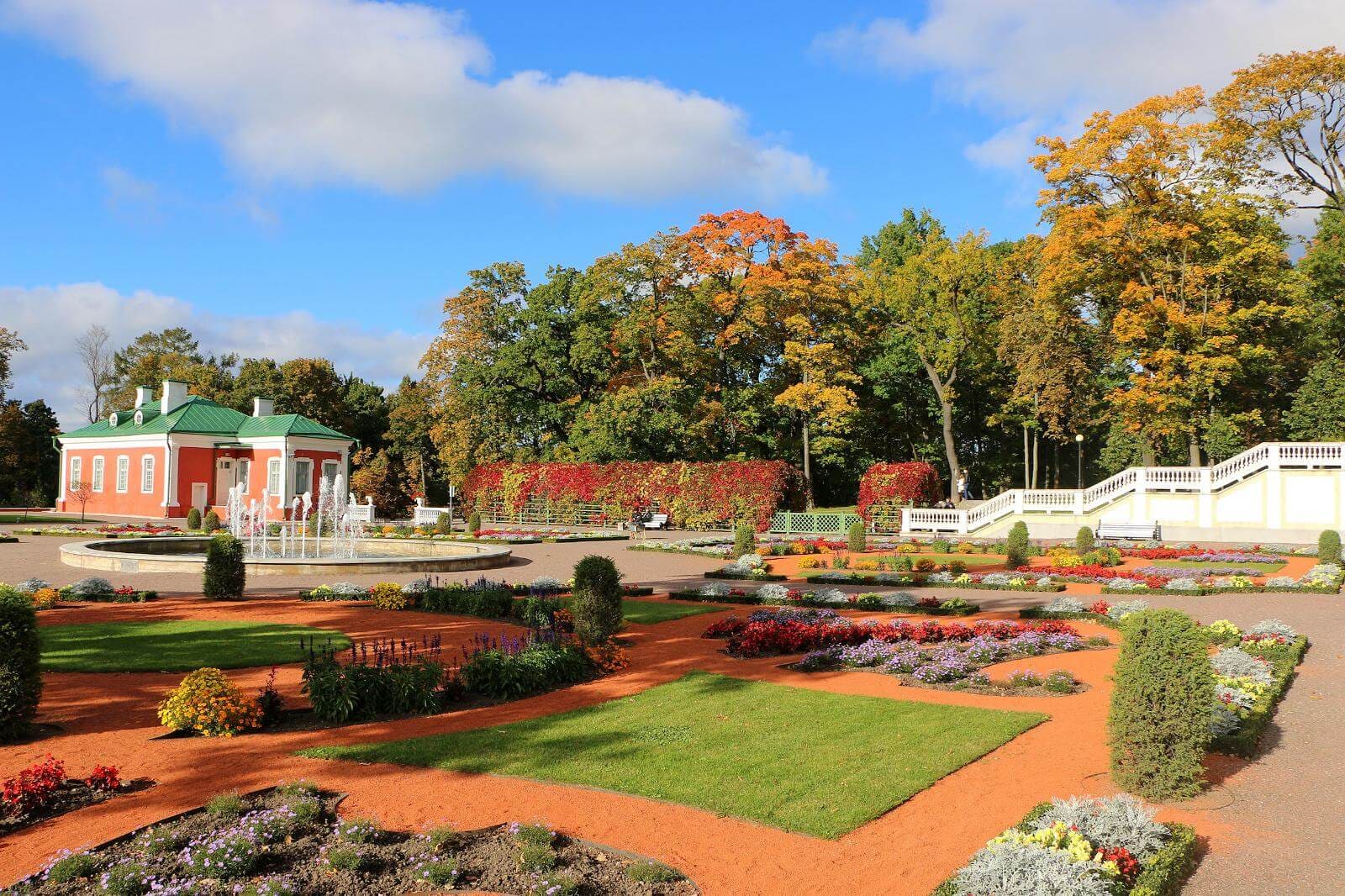 Presidential yet lovely, this romantic inner-city area nearby the coast can be the place where you'll find the heart of Tallinn.
Tsar Peter the Great once built the Kadriorg palace and art museum as a symbol of his love, and it is now encircled by the beautifully landscaped Kadriorg Park. The historically significant wooden homes that surround the 18th-century park with its streams and fountains lean over the intricate door frames of these magnificent works of art.
Elegant dining establishments, charming local cafes, and a sophisticated art scene may all be found here.
Telliskivi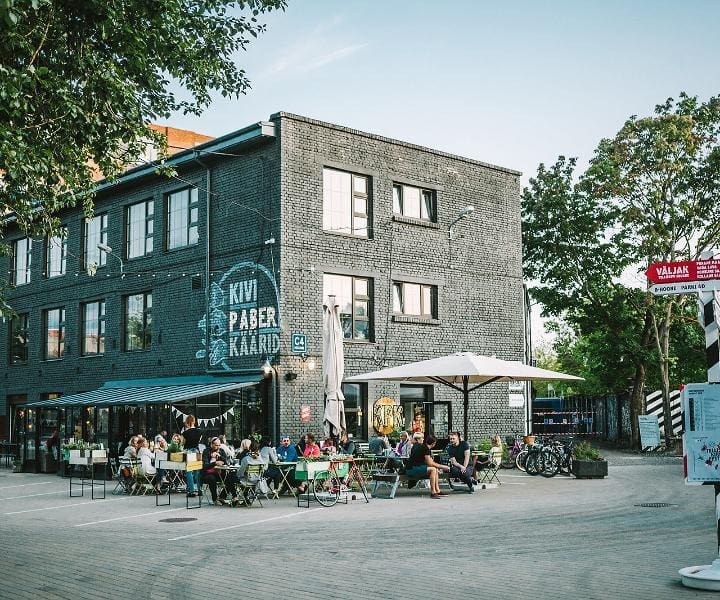 The commercial and cultural center of Kalamaja is Telliskivi, with its eateries, theaters, and indoor retail malls offering everything from natural cosmetics to Estonian design.
In Telliskivi Creative City, you may get a great look at the converted industrial structures that Northern Tallinn is renowned for. People who love distinctive restaurants, art exhibits, draft beer, design and vintage shops, alternative theatre, and club activities frequently congregate in the manufacturing buildings.
It is a well-known destination for urban recreation where design, music, art, and open-mindedness collide;
Telliskivi Creative City offers a cozy, bohemian ambiance where you may find modest studios, indoor "streets" of shopping lined with neighborhood stores, a Saturday flea market, and a cafe.
Noblessner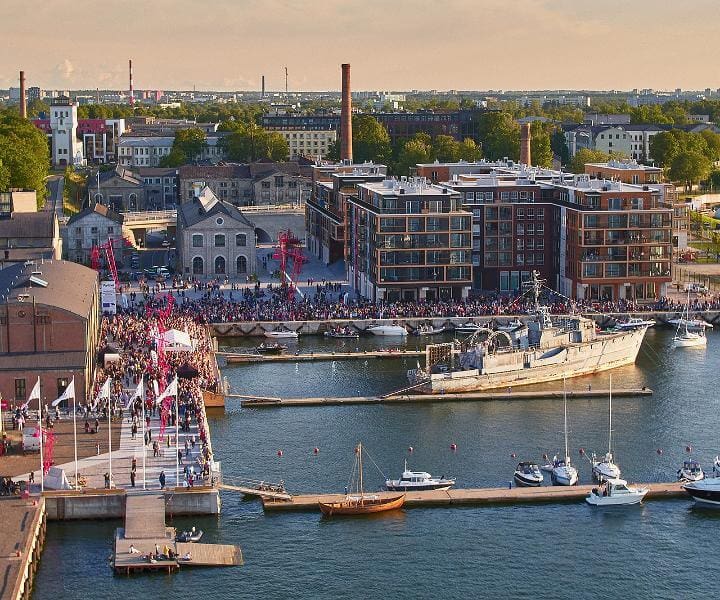 The site of the former submarine factory is now a thriving neighborhood with residences, upscale restaurants, stores, and entertainment options. Noblessner, which is located on a lovely, cozy harbor, is always aware of the sea.
Noblessner has developed quickly in recent years; it now houses a yacht harbor, offices, dining establishments, and even the factory and taproom of Phjala, the most well-known brewery in Estonia. The Noblessner development project's blend of ancient structures and cutting-edge, contemporary architecture earned it the Best Urban Regeneration prize at the Baltic Real Estate Awards 2020.
Pirita and Viimsi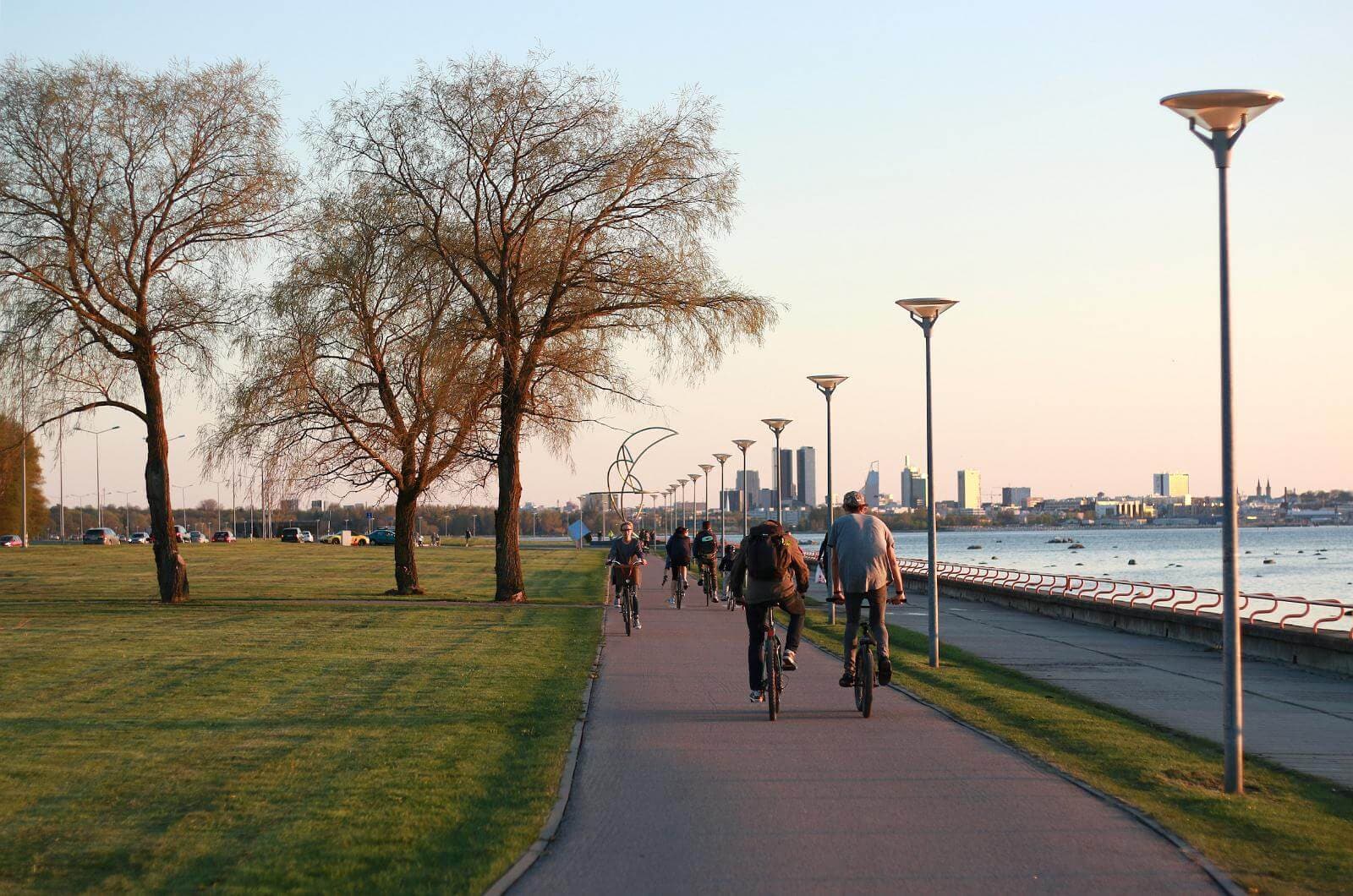 Pirita is a popular summertime destination in Tallinn including a beach, an adventure park, and a marina.
Only a few kilometers from the city center, it has a calming pine scent. And 15 to 20 minutes away, in Viimsi, you'll discover charming islets and former fishing communities next to contemporary houses.
Beginning in the early 20th century, Sunday excursions and sunbathing became popular in Pirita's coastal region. You would need to cross the street from the beach to the Pirita River's mouth, where row boats, canoes, and paddle boats may be rented, if you wanted to take in Pirita's charm in peace and quiet. Or take in the 15th-century Pirita Convent's remains, site of the magnificent Birgitta celebration in August. Additionally, you can spend the night at the chic structure close to the ruins that is still a functioning convent.
Pubs and restaurants near to the beach offer food and a view of the ocean. It's pleasant to stroll and explore the entire Pirita area.
The beach, promenade, adventure park, designated fitness route, and paths through the forest are all wonderful places to walk and engage in sports in the Pirita area.
Viimsi, the peninsula of contrasts, is a completely other world that can be reached in about 15 minutes from the city center. You can't pass by this place without getting your feet wet. There are also a few cute islets in Viimsi where you may admire the city's brilliant lights. Beach towns and traditional fishermen's shacks coexist with contemporary 21st-century dwellings. Additionally, there is a wonderful location where the sun rises over the ocean and sets over it.
Numerous cultural events, including stage plays, concerts, and festivals, delicious food from gourmet to farm market, remnants of two important figures in Estonian history, Johann Laidoner and Lennart Meri, seal-watching excursions at sea, thrilling nature trails, ice-age boulders that drifted here, ancient woodlands, sandy and rocky beaches, forests brimming with wonderful berries and mushrooms, and many other natural wonders are just some of the delights that await visitors in Viimsi.